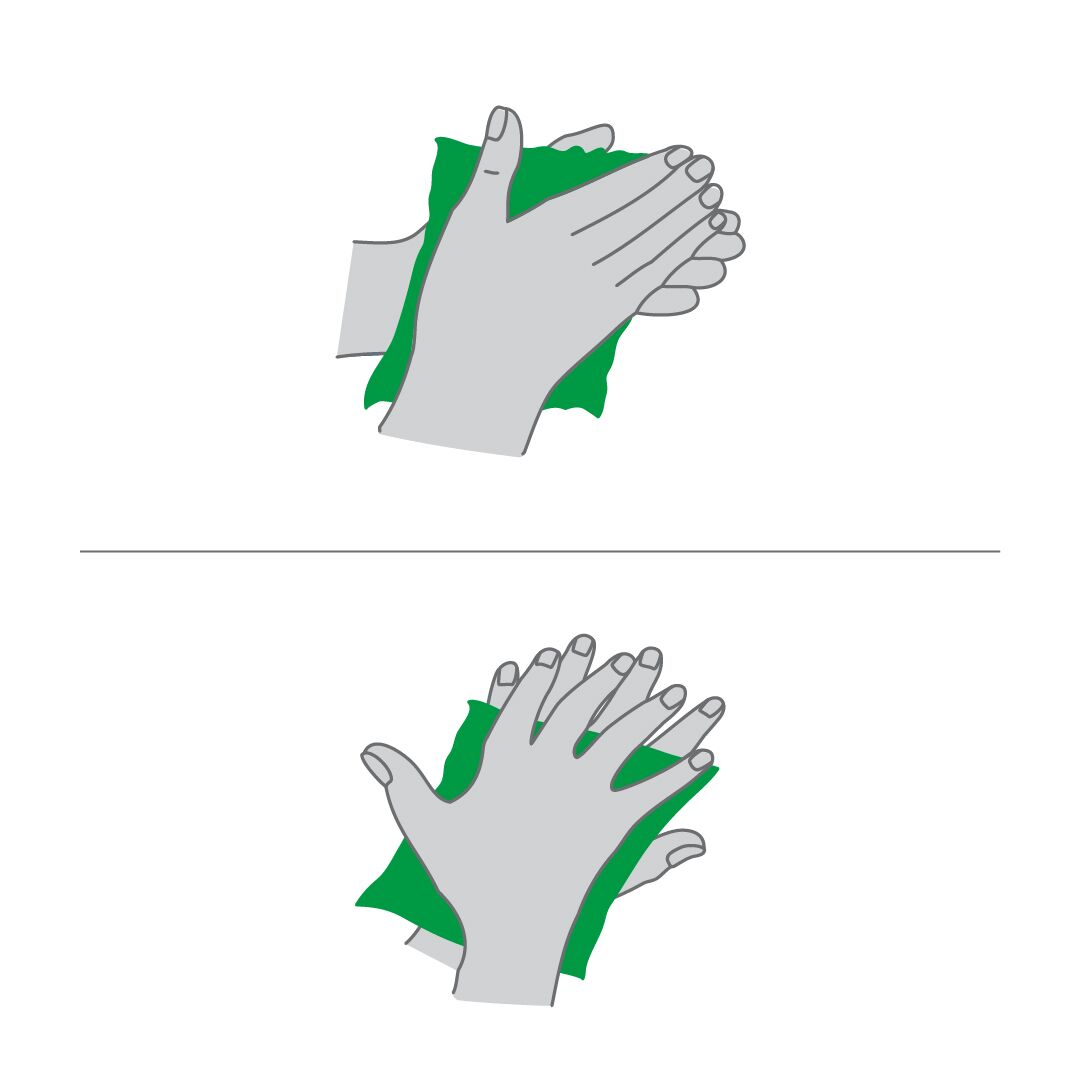 Rub hands palm to palm. Rub back of each hand with the palm of other hand, fingers interlaced.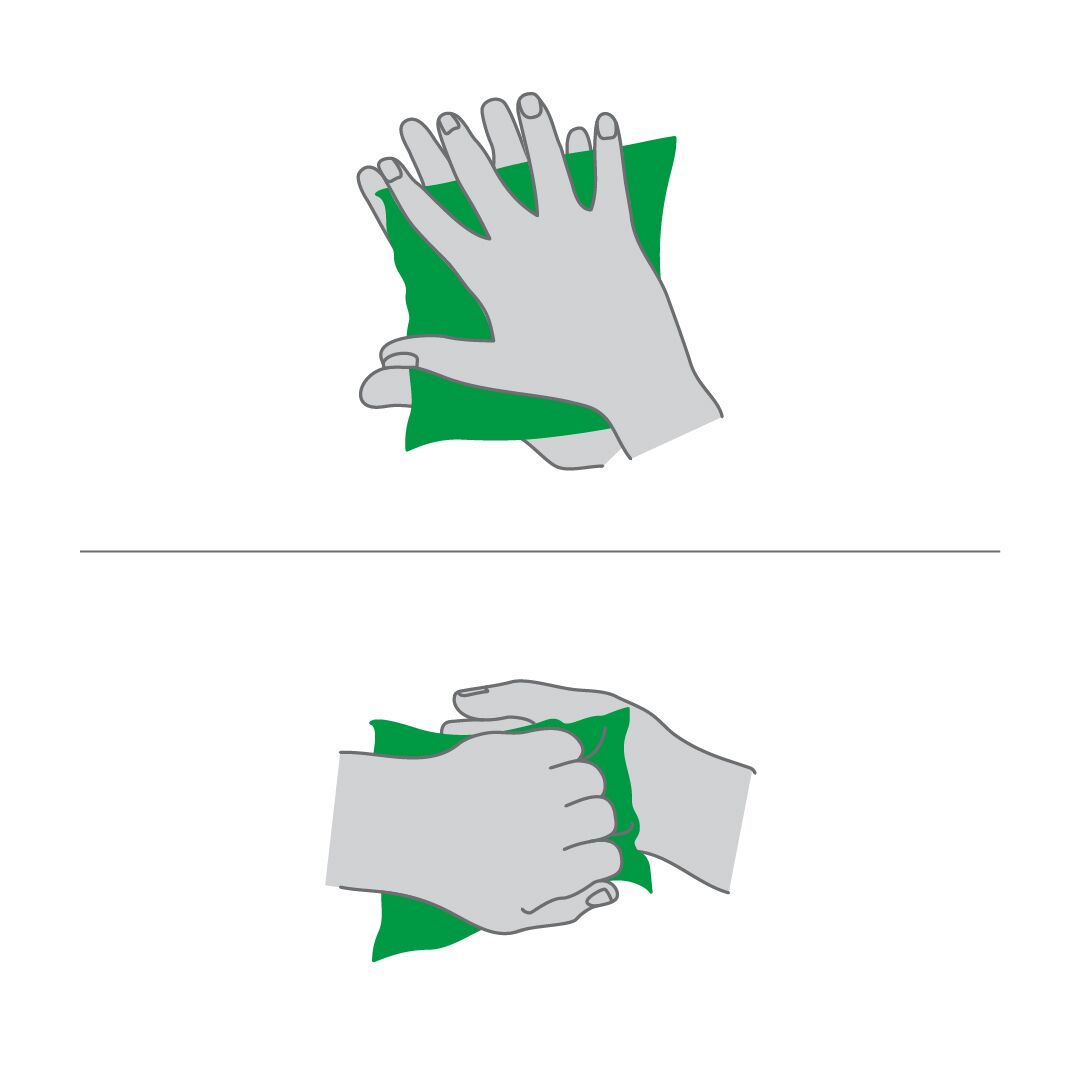 Rub palm to palm with fingers interlaced. Rub with backs of fingers to opposing palms with fingers interlocked.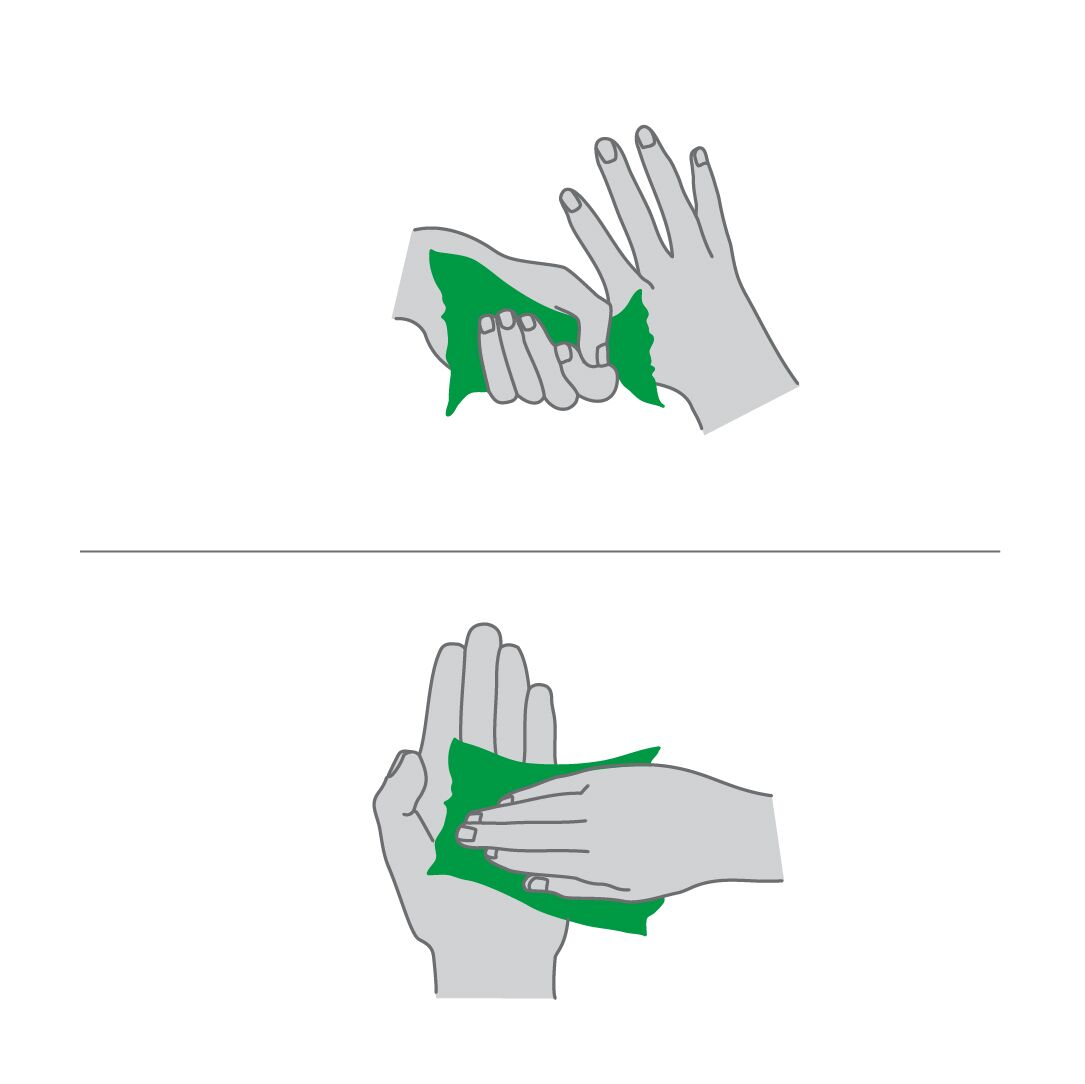 Rub each thumb clasped in opposite hand using rotational movement. Rub tips of fingers in opposite palm in a circular motion.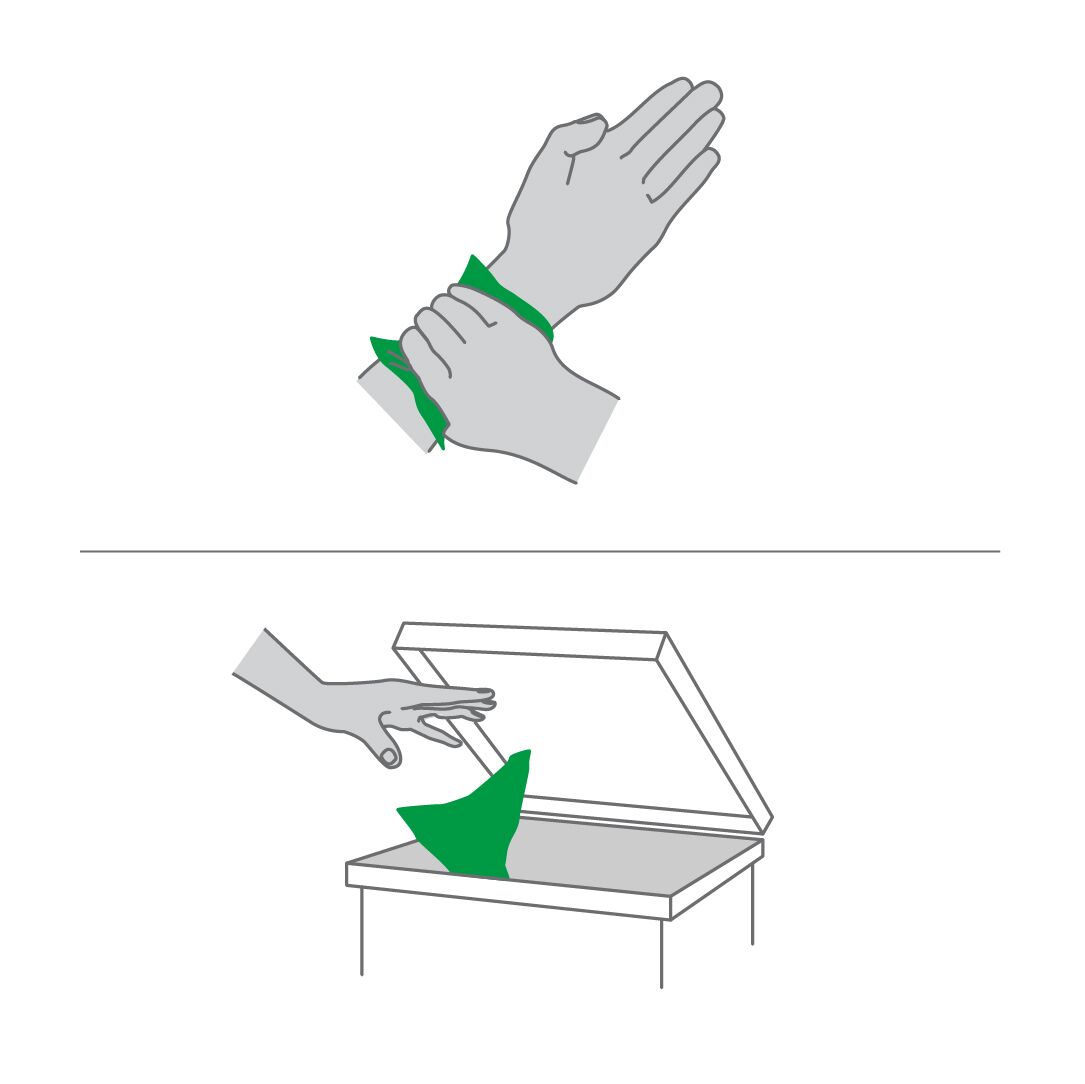 Rub each wrist with opposite hand. Discard the wipe in the appropriate waste bin.